Here I bring you all your vintage delights with exquisite finds and unique discoveries spanning across the Etsy vintage stores. Although I missed last week's blog, I hope this one makes up for it with these three beautiful, unique shops. Their products are perfect for sprucing up your home for spring or finding that new spring outfit!
The first shop is
Salt&Ginger
. Adorable with capturing photos, you can only smile as you browse through her lovely sections of home decor that spans different styles. Salt&Ginger offers mid century, post-Depression, Hollywood Regency and more in choice of products. If you are looking to add some spice in your home decor or just looking for that perfect, unique gift, this is the shop to go to. Here are some of her wonderful products:
For those looking for vintage clothes and styles,
DOTTO
is the place to go. Filled with vintage clothes ranging from dresses to swimsuits, this shop not only has a fantastic selection, but also helps the shop own
er be able to work in multiple volunteer organizations. Here are some of the organizations she works with: "SitStayRead: a literacy program for inner city school kids, PAWS Chicago: an animal shelter foster mom of dreams, and KEEN: a recreational activities for disabled kiddos. DOTTO is a beautiful shop and supporting it will help this shop owner continue to do her amazing work with these organizations. Here are a few of her products:
This last shop is a must for every vintage shopper.
Andolina'sWishe
s is a beautiful shop that holds an array of vintage jewelry, handbags, decor and more. When browsing through the sections, you find multiple choices and feel as if you are in a physical vintage shop. The products are of great quality, and each picture captures the item's life and quality.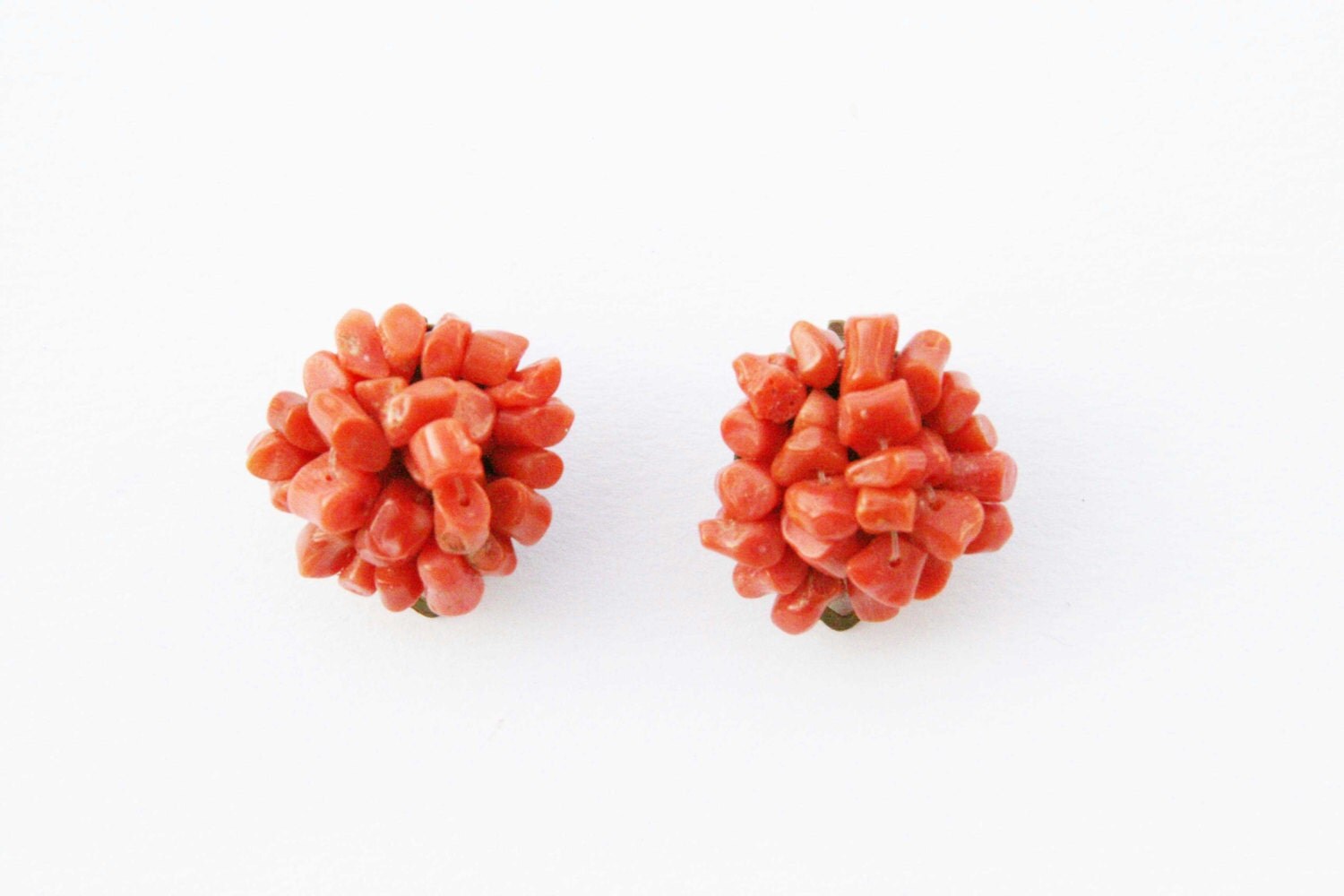 1960's Vintage Clip On Earrings
These are all amazing vintage shops and each is unique in their style and products they sell. Check them out and have a fabulous week!
Happy hunting!
Featured Shops: